With Only 5 Ingredients You Can Create This Simple Dessert All Year Long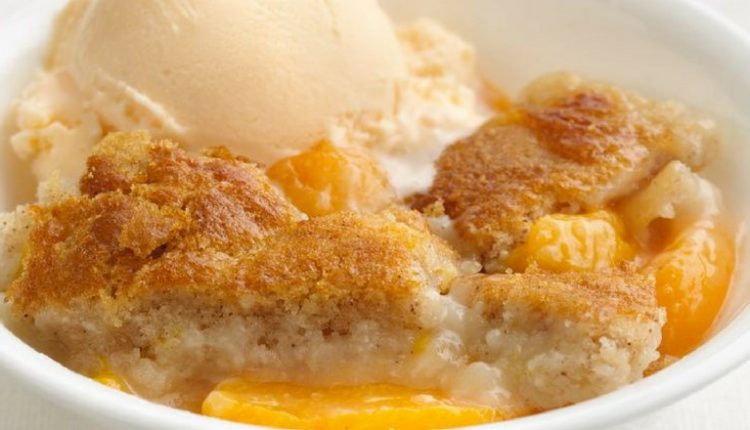 I admit I love canning fruit, but sometimes you still need to buy a few cans of fruit to have on hand for emergencies, like finding out you have guests dropping in within a few hours. With this recipe chances are you already have most of the ingredients in your pantry or fridge. While your last minute guests are not expecting something home baked coming out of the oven, chances are they will be super happy as soon as they smell something amazing coming from your kitchen. Making people feel welcome is the heart of hospitality. I am sure Tricia would agree!
Easy Georgia Peach Cobbler
Ingredients
Two 15-ounce cans sliced peaches in syrup
1/2 cup (1 stick) butter
1 cup self-rising flour
1 cup sugar
1 cup milk
Directions
Preheat the oven to 350 degrees F.
Drain 1 can of peaches; reserve the syrup from the other.
 Place the butter in a 9- by 12-inch ovenproof baking dish.
Heat the butter on the stove or in the oven until it's melted. In a medium bowl, mix the flour and sugar.
 Stir in the milk and the reserved syrup.
Pour the batter over the melted butter in the baking dish.
Arrange the peaches over the batter.
 Bake for 1 hour.
The cobbler is done when the batter rises around the peaches and the crust is thick and golden brown. Serve warm with fresh whipped cream or ice cream.
Quick Tip: If you don't have self-rising flour, substitute 1 cup all-purpose flour mixed with 1 1/2 teaspoons baking powder and 1/8 teaspoon salt
Recipe and image courtesy of Trisha Yearwood and Food network.com
Recipe adapted from Georgia Cooking in an Oklahoma Kitchen by Trisha Yearwood (c) Clarkson Potter 2008